Vietnam has named 11 more national relics recently, bringing the total number to 34.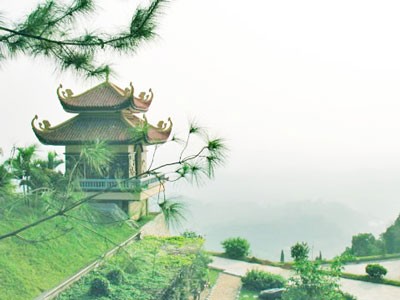 Yen Tu historical sites in Quang Ninh Province
This is the third time Vietnam has announced more special national relics since August 2009.
The 11 relics include the Co Loa historical, architectural and archaeological heritage in Hanoi; the historical Tran Dynasty temple and Pho Minh Pagoda in Nam Dinh Province; Bach Dang and Yen Tu historical sites in Quang Ninh Province; Lam Kinh historical relic in Thanh Hoa Province; Nguyen Du memorial in Ha Tinh Province; Keo Pagoda in Thai Binh Province; Oc Eo-Ba The ancient archeological relic in An Giang Province; Go Thap historical and archaeological relic in Dong Thap Province; Ba Be Lake in Bac Kan and Cat Tien National Park in Dong Nai Province; and Binh Phuoc and Lam Dong.

The Prime Minister has directed that the Ministry of Culture, Sports and Tourism and local people's committees will be responsible for management and protection under the law of all the national cultural heritage sites.
Relic sites will be verified and documented as protected areas via maps and documentations.
In related news, the UNESCO World Heritage Institute at Waseda University in Japan will be funding the restoration of the temple of Princess Dien Phuoc, sister of King Tu Duc, who was the fourth emperor of the Nguyen Dynasty from 1847–1883, in the ancient imperial city of Hue in central Vietnam.
The fund will provide VND2.2 billion (US$110,000) to restore the relic structure which is scheduled to complete by November 2013.