The Vietnam Symphony Orchestra is all set to give performances in seven of the biggest cities in Japan from September 21 to October 1.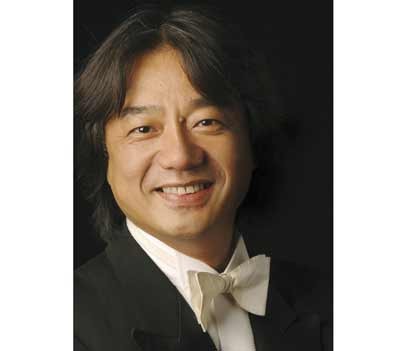 (Photo: SGGP)
The Orchestra will perform in Yokohama, Koriyama, Osaka, Nagoya, Tokyo and Nara. The performances will be held under Japanese conductor of Honna Tetsuji (photo).
The show will be attended by People's Artist Le Khanh, Japanese pianist Kodama Momo and other famous musicians.
Works of outstanding composers around the world, including 'Requiem for Strings' by Takemitsu Toru, a Japanese composer of the 20th century; Ballet Suite 'Spider's Thread' by Akutagawa Yasushi, a Japanese composer; and 'Concerto Vivo' by French-Vietnamese composer Nguyen Thien Dao, will be included. Besides, there will also be a series of works by the great German composer Ludwig van Beethoven.
Prior to moving to Japan, the orchestra will perform at the Hanoi Opera House on September 14 and 15.