Ho Chi Minh City Union of Friendship Organizations and Ho Chi Minh City Vietnam–Thailand Friendship Association yesterday hosted a culture exchange program to highlight the 40th anniversary of the diplomatic ties between the two countries (August 6th, 1976- 2016).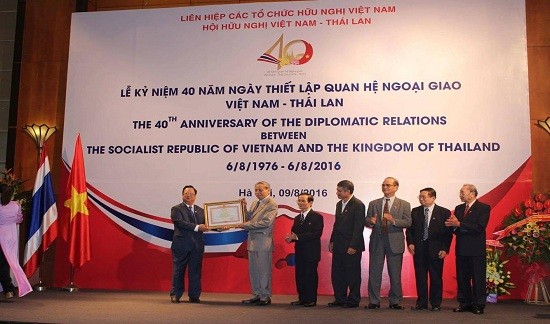 (Source:VNA)
Photography exhibition featuring Vietnam- Thailand diplomatic relations, the beauty of country, people and tourist industry of Thailand, clothing performance, Thai dancing exercise program and exhibition of Thai products were also organized within the cultural event.
The activities aim to increase understanding between the two countries as well as develop further the two countries' good friendship solidarity relations.