"Isis and Osiris", a classic Egyptian tale, was performed using Vietnamese water puppetry in Cairo on May 12.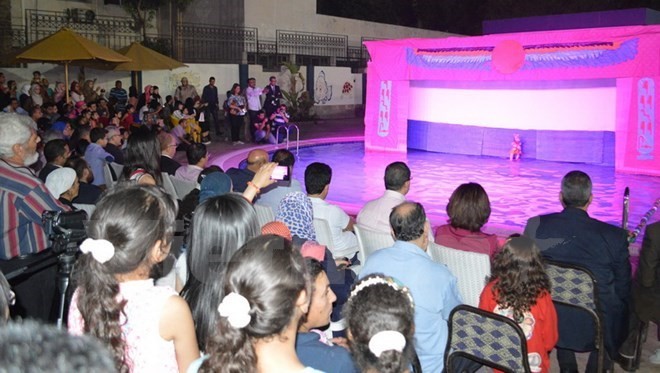 Scene at the water puppetry performance of Isis and Osiris in Egypt. (Photo: VNA)
Organised by Vietnamese and Egyptian artists from the Thang Long Water Puppetry Theatre and Cairo Opera House, the show received rapturous applause from the audience.
Noda Medhat, a local, said she enjoyed how the story was told using water puppets and hoped the performance would reach audiences across Egypt.
In an interview after the show with Vietnam News Agency, Mohamed Nour, head of the Cairo Opera House, said this was the first time that Vietnam's water puppetry had been staged in Egypt.
"Isis and Osiris" is scheduled to go on tour around the country, he noted.
Egyptian Cultural Minister Helmy El Namnam said the premiere helps Vietnam and Egypt boost cultural cooperation.
Water puppetry originated in northern Vietnam's Red River Delta area.
The puppets are made out of wood and then decorated, while the stage is often a waist-deep pool. Bamboo rods support the puppet under the water and are used by the puppeteers, who are normally hidden behind a screen, to control them, making the puppets appear to be moving on the water.