The wood blocks made during the Nguyen Dynasty (1802-1945) era to record official literature and history as well as classics and historical books have been added to UNESCO's Memory of the World Register, the Center for Preservation of Hue Ancient Capital's Relics said.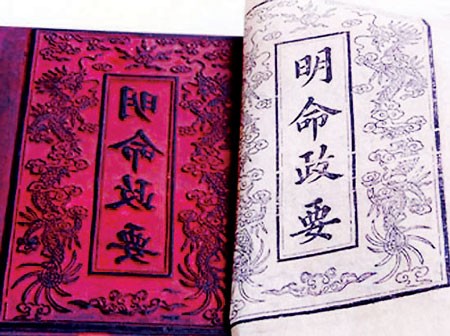 Some of the Nguyen Dynasty's wood blocks that has been recognized by UNESCO as a world documentary heritage and added to the Memory of the World Register. (Photo: SGGP)
Apart from their historical value, the 34,555 blocks also have artistic and technical merit since they mark the development of wood-block carving and printing in Vietnam.
The blocks, made from a kind of wood with fibers that are white, smooth, and bright like ivory, are preserved at the Tran Le Xuan Villa Complex in the city of Da Lat.
UNESCO made its decision at a three-day meeting of the International Advisory Committee of the Memory of the World Program which ended in Bridgetown, Barbados on July 31.
The Memory of the World Register features documentary heritage identified by the committee and endorsed by the Director-General of UNESCO.