Ngoc, 27, was honoured in the category Asia Star Awards 2017. She shared the title with Choi Minho of the RoK, Sugisaki Hana of Japan and Sukollawat Kanaros of Thailand.

Ngoc played a leading role in Co Ba Sai Gon (The Tailor), a romantic comedy produced by movie star, director and producer Ngo Thanh Van.

The 90-minute film, presented in the category "A Window on Asian Cinema", is about Vietnamese women living in Saigon (now HCM City) in the 1960s.

"Co Ba Sai Gon features the culture and lifestyle of Saigonese as well as the history of ao dai (traditional Vietnamese long dress)," said Ngoc, winner of the 2011 Golden Lotus Award for best actress, presented by the Ministry of Culture, Sports and Tourism.

"The film also highlights Vietnamese women who have triumphed in life and love. I gained new lessons after filming with my older colleagues such as People's Artist Hong Van and Diem My," she said.

The 22nd Busan Film Festival, to be held from October 12 to 21, has attracted 98 films from 75 countries.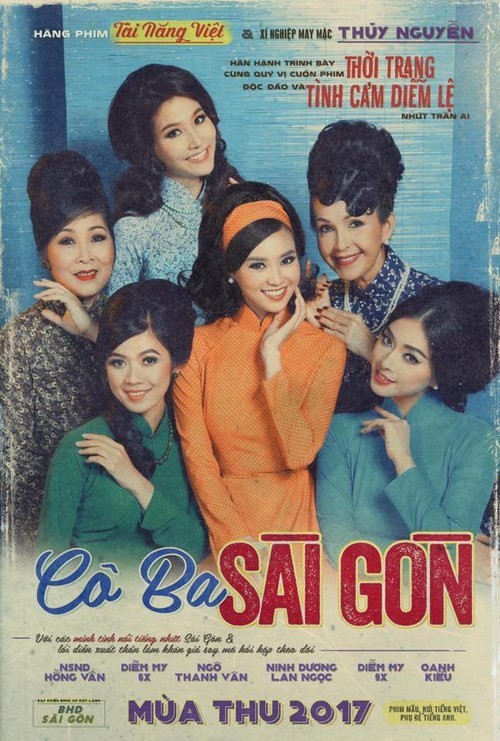 Ninh Duong Lan Ngoc (in orange dress) in a poster of the film Co Ba Sai Gon (The Tailor)