Many Vietnamese American artistes will arrive in the city for a variety show, 'Ca nhac – Nu cuoi – Thoi trang' ('Music – Smile – Fashion'), at Hoa Binh Theatre, District 10, for two nights from March 20 and 21.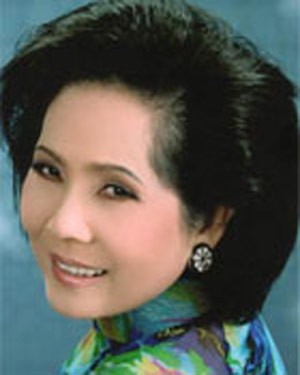 Vietnamese American singer Phuong Dung comes back to Vietnam for the first time after 35 years of performing and living in the US. (Photo: Thanh Nien Newspaper)
The US- based MFC Media's Miss Vietnam Global 2007, Jennifer Le, and Miss Vietnam Global 2008, Donna Vo, will appear on city's stage for the first time.

The variety show also welcomes another leading Vietnamese beauty, Miss Vietnam 2006 Mai Phuong Thuy.

The variety show includes a fashion show, music, comedy, 'cai luong' and traditional dancing.

The fashion show gathers many local well-known models, like Vu Nguyen Ha Anh, Thanh Hang, Vo Hoang Yen, Vu Thu Phuong, Chung Thuc Quyen, Binh Minh, Tien Doan and Trung Cuong.

They will showcase the latest fashion collections by designers Van Thanh Cong and Thuan Viet.

Confirmed locals singers performing are: Cam Van, Khac Trieu, Quang Dung, Hien Thuc, and Phan Dinh Tung.

They will be singing in collaboration with some Vietnamese American artistes, their first time back to their homeland, such as Phuong Dung, Manh Quynh, Giao Linh, Duy Quang and Thanh Ha.

The comedy skits will be staged by 'Meritorious Artiste' Hong Van, Hoai Linh, Chi Tai, Minh Nhi and Anh Vu.

Traditional dancing will be performed by Linh Nga.

The ever-popular 'cai luong' actor Vu Linh will present a performance.

Tickets cost from VND200,000 ($11) to VND1 million ($57).

The show is co-organized by MFC Media Co. from the U.S and their Vietnam representatives.

Organizers hope to promote the Vietnamese entertainment industry to worldwide audiences.