Dancer Chu Thuy Quynh, chairwoman of the Vietnam Dancers' Association and former member of the Vietnam Japan Parliamentary Friendship Group,  will receive Japan's Kyokujitsu Chujusho (The Order Of The Rising Sun 3rd Class) for her tireless efforts to build bridges of friendship and cooperation between the two nations.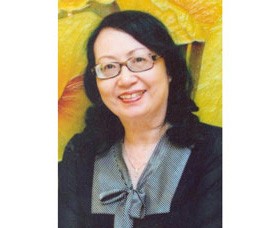 Chu Thuy Quynh, chairwoman of the Vietnam Dancers' Association
Ms. Quynh came to Japan for the first time in 1968 and has ever since been a kind of interlocutor-at-large, committed to developing relations between the two countries.
The artist began her career in the Central People's Song and Dance Troupe at the age of 14.
She was a famous soloist dancer in 1960s, and frequently toured the country, making several special tours to perform for soldiers at the front of the Vietnam War.
She has choreographed many notable works including Hoa Trang An (Trang An Flower), Vu khuc dan T'rung (T'rung Ballet), Nhung co gai Viet Nam (Vietnamese Young Ladies) and more.
She is also a dance critic and director of national cultural events like the 100th birthday of President Ho Chi Minh, the 6th, 7th and 8th  National Congress of the Communist Party of Vietnam, the ASEAN Tiger Cup 1998, the 22nd Sea Games and many others.
She received the title "People's Artist" in 1988, the Labor Medal First Class in 2001 and the State Award on Art and Literature in the same year.