Artist Nguyen Thu Thuy won the Honorable Mention Prize in the Other Products Designs-Pro category of the 8th International Design Awards (IDA) in the US for the "Hanoi Lotus Fountain" project.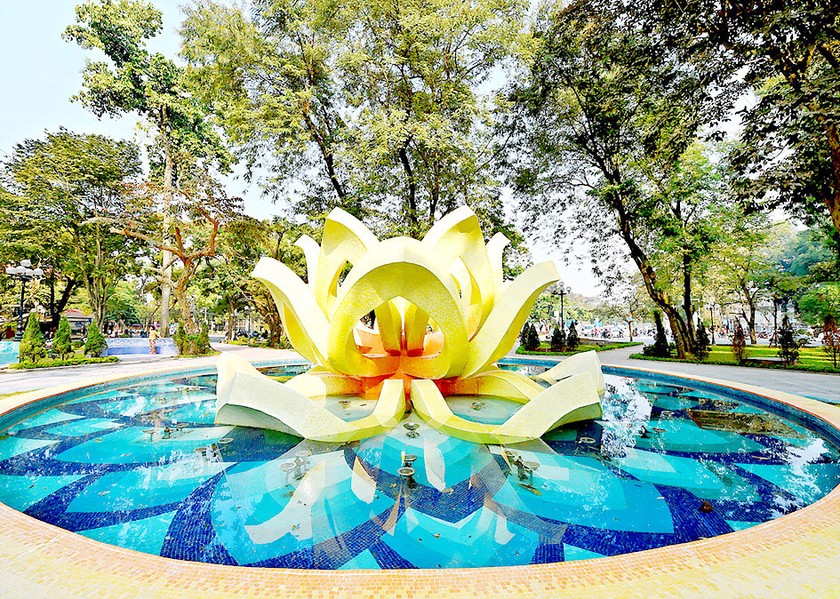 The "Hanoi Lotus Fountain" art work (Photo: SGGP)
The Lotus-shaped fountain was introduced to the public at Mai Xuan Thuong garden in Hanoi on October 9, 2014 to mark the 60th anniversary of Hanoi's Liberation Day (October 10, 1954-2014.

The 4 meter-high art work has three layers, each layer featuring a six-petal lotus adorned with thousands of ceramic mosaic tiles of various tones of orange and yellow.

The annual International Design Awards was established in 2007 in Los Angeles. The contest aims to recognize and honor creative design visionaries and emerging talents.

The jury board includes editors-in-chief of leading design magazines in the US, Australia and the Europe; founders and directors of world's leading design publications; and design experts.

This year's competition attracted more than 1,000 entries by both architects and designers from 52 countries throughout the world.