Vietnamese supermodel Lan Khue and make-up artist Thong Bao were listed among the top five in their category at the Asian Fashion Awards 2013.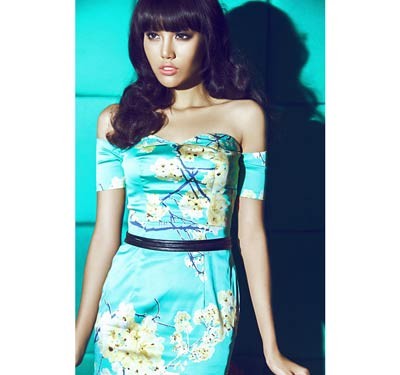 Supermodel Lan Khue (Photo: SGGP)
Asian Fashion Awards is considered the Oscar Award for Asia's fashion industry which is organized annually by the Asian Fashion Federation to honor individuals for outstanding achievement in the local fashion industry as well as in the Asian fashion industry.
Vietnam was represented by model Lan Khue, make-up artist Thong Bao and designer Quynh Paris.
Model Lan Khue is well known in Vietnam among the younger generation. She had won the third prize in the Asian Supermodel contest in 2012 and the Golden Award for Vietnam Model in 2013.
Thong Bao is a leading make-up artist in Vietnam. He is a favorite of many famous artists, models and beauty queens such as Truong Tri Truc Diem, Lai Huong Thao, Hoang Oanh, model Hoang Thuy, actress Hong Anh. For many years he has been a make-up artist at HCMC Television.
The final awards ceremony will take place in Hangzhou in China on October 30 and will be broadcast live on China television and 50 other local channels. The program will be attended by famous artists from Asia and around the world.