A popular book named "Give me a ticket back to Childhood" by writer Nguyen Nhat Anh will be published in Thailand , the Republic of Korea and the US .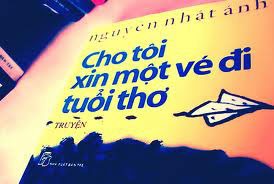 The book "Give me a ticket back to Childhood" by Nguyen Nhat Anh.
Under the terms of the recently-signed contracts, Thailand 's Nanmeebooks and the US Hannacroix Creek Books plan to release the Thai and English languages versions of the book within this year.
The Nanmeebooks Publishing House will invite the writer to Bangkok in early August to attend the book launching ceremony, which is part of activities to celebrate the 35 th anniversary of Vietnam-Thailand diplomatic relations.
The Hannacroix Creek Books Publisher is expected to introduce the book's English language edition at the Book Fair in Frankfurt city, Germany in mid-October before distributing the book in the US by the end of the year.
The RoK's Dasan Books is yet to decide the time for the book's release in the RoK. First published in 2008, "Give me a ticket back to Childhood" has been re-published many times with a total number of 80,000 copies. The book, about an innocent childhood but full of mischief of four girls and boys, has won numerous domestic and regional awards including the Vietnamese Writers' Association Award in 2009 and the ASEAN Literature Award in 2010.
Earlier, another book of Nguyen Nhat Anh called "Celestial Eyes" was translated into Japanese and published in Japan by Terrainc Publisher in 2004.