A fashion show featuring Vietnamese designers' latest works will be presented at the Museum of Rome in Italia on September 17.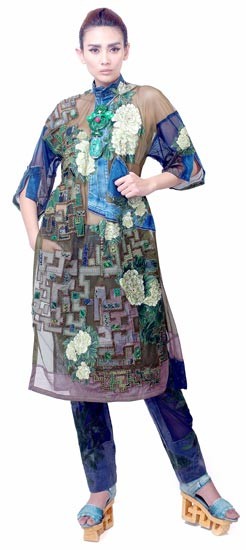 A design by Minh Hanh
Designers Minh Hanh, Lan Huong, Quang Nhat and Cong Khanh will introduce their collections which are made of Vietnamese traditional materials and reflect Vietnamese living and cultural values.
The fashion show is part of the Vietnam cultural week that was kicked off in Rome on September 10 under the auspices of the Vietnamese Embassy in Italy and the authorities of Rome and Lazio region.

During Vietnam cultural week, a photo exhibition of Vietnamese women taken by Italian artist Paolo Belletti, a space for installation art with short videos and high fidelity sounds featuring daily life in Vietnam and a workshop on Vietnam tourism promotion were also introduced to Italian people from September 10 to 11.