The film Vi (Taste) by director Le Bao won the "Most Promising Project" award at the 27th Singapore International Fim Festival which took place from November 23 to December 4.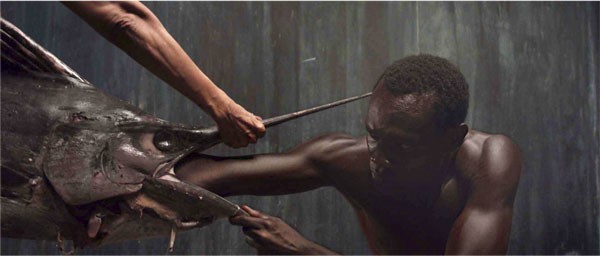 A scene in the film Vi (Taste)
The film is about bassley, a Nigerian football player who lives in Ho Chi Minh City and gets many jobs to earn a living in the hope of reuniting with his wife and children.

The film was screened at the Thailand film festival in August.

The organization board also awarded the "Best Film" title to the film White Sun by director Deepak Rauniyar, and "Best Director" award to Abdullah Mohammad Saad for the Film Live From Dhaka in the category of Asian Feature Film.

In the category of Southeast Asian Short Film, the "best Southeast Asian Short Film"award belonged to the film"In The Year Of Monkey" (prenjak) by Wregas Bhanuteja; and "Best Director" prize went to Liao Jiekai for the film The Mist.

Meanwhile the film Anchorage Prohibited by Chiang Wei Liang earned the Best Singapore Short Film.