A performance of "ca tru" (ceremonial) folk songs by Viet Nam's Dynamic Students Association in Sydney on Thursday drew a warm response from the audience.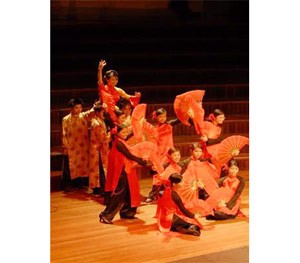 The piece titled "Spring festival" was Viet Nam's contribution to the festival.  (Photo:TTO)
The piece was titled "Spring Festival" and was Viet Nam's contribution to the World Culture Concert and Arts Festival in Australia's largest city.

Besides Viet Nam, the multicultural feast included Scottish, Serbian, Indian, Portuguese, Sri Lankan and Russian artists along with students of diverse community backgrounds.

What is already one of the most important events in Sydney's calendar began life in 2004 to celebrate the spirit of multiculturalism and the vibrancy of Australia's ethnic arts community.

The fourth festival is being sponsored by Bharatiya Vidya Bhavan, an internationally reputed institution dedicated to the promotion of education and culture as well as a charitable public trust founded in 1938.