Models Lan Huong and Quang Thinh will participate in the 6th Asia Model Festival on January 21 in Seoul, South Korea.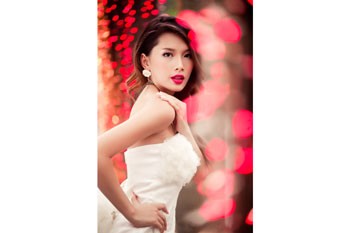 Model Lan Huong
Model Nguyen Ngoc Lan Huong, 21 and 1.75m tall, was named fourth runner-up in the Miss Model of The World 2009 beauty contest held in China last November. Huong also won two other titles "Miss Model of Best in Evening Gown" and "Top 10 Media Poll."

Meanwhile, male model Quang Thinh is 1.85m tall and won fourth prize at the Vietnam Manhunt 2006. He also won Best Supermodel Photo 2008, Promising Model 2008 and Most Beloved at Manhunt 2008 in South Korea.

The Asia Model Festival Awards are presented annually by the Korean Models' Association which aims to honor and recognize the contributions of models to society.

This year's event will draw supermodels from 16 countries and will be graced by many Korean stars and celebrities.