A delegation of famous Vietnamese artists will travel to France from May 11 to 25 for the 64th Cannes International Film Festival.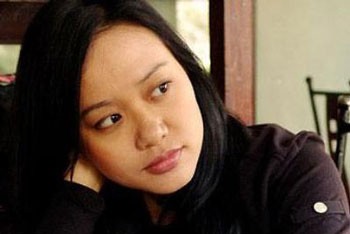 Actress Hong Anh
The group includes actresses Tra Giang, Hong Anh, Thanh Hang, Anh Thu and Minh Hang.
The Vietnamese delegation will visit the UK and France, enjoy nominated films, and take part in gal dinner togther with world leading stars.
Attending the film festival is the best way for Vietnamese cinema to approach the world film industry.

Last year,  actresses Truong Ngoc Anh, Ngan Khanh, Minh Huong, La Thanh Huyen, Mai Thu Huyen, actor Bao Son, directors Pham Viet Thanh, Ho Quang Minh, Nguyen Vinh Son and Nguyen Duc Viet attended the film fest.

The Vietnamese film Bi, dung so (Bi, don't be afraid) by director Phan Dang Di won two prizes of the International Critics Week at the 63rd Cannes Film Festival.