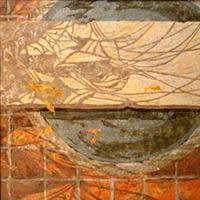 The painting titled "The story of yesterday" of Nguyen Quoc Huy
Vietnamese artworks will be displayed at a painting exhibition with the theme "Vision of East Asian 2008" in Beijing from August 21 to 30.
Three paintings entitled "The story of yesterday," "New century" and "Dancing" by Nguyen Quoc Huy, Dao Quoc Huy and Hoang Binh Tai are highly appreciated by the organizing board for their cultural value, style of painting and oriental art.
Works by famous artists will be presented to viewers. Sixty paintings from East Asian countries, including China, Republic of Korea, Japan, Malaysia, Thailand, the Philippines, Indonesia and Cambodia, were selected by the China International Exhibition Agency.