With the decrease of worldwide popularity in poetry publications, Vietnamese poetry has become an iconic modern movement.  Poet Nguyen Phong Viet's two books Di Qua Thuong Nho (Through Love and Loss) and Tu Yeu den Thuong (To Love and Cherish) received great reviews and gained much popularity.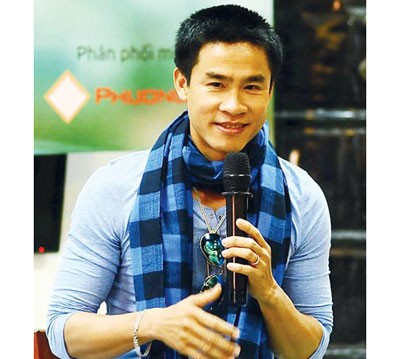 Poet Nguyen Phong Viet (Photo: SGGP)
His poetry collection is a phenomenon in both social network and in publication with thousands of pieces in each book.

I would be lucky to touch readers' feelings with my poetry, said Viet. Social networking and good marketing has helped the book become popular.

Only a few poets can actually making a living from solely poetry-writing, said Viet. Poetry is traditionally presented as gifts to family and friends rather than a consumer product.
He believes most poets are insufficient at selling their products.

Viet is writing his third book Sinh Ra De Co Don (Born to Lonely) which highlights various topics of life such as loneliness. It will publish Christmas 2014.