Vietnam won six prizes at the 34th Chinese YMCA International Salon of Photography in Hong Kong.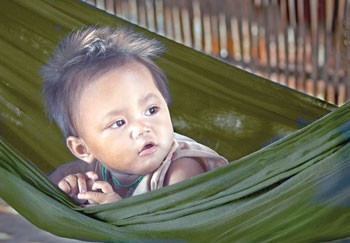 Ngong me (Awaiting mother) by Le Hong Linh
In the color prints category, Le Hong Linh won the YMCAPS Art Gold Trophy for a picture titled Ngong me (Awaiting mother). Ban sac (Characteristic) by Nguyen Ba Hao and Tan tao (Hard working) by Le Huu Dung won bronze medals.
In the monochrome division, Minh Duc grabbed the top prize for Tam nhin tre con (Child's Eyesight). Ben cua so (By the window) of Nguyen Van Thuong and Champa of Dang Quang Vinh got bronzes.
The international competition was organized by YMCA Hong Kong and YMCA Photographic Society of Hong Kong.
It received more than 1,600 color, monochrome, and digital images from over 400 photographers in 31 countries and territories.
The Society also conferred the HonE.YMCAPS (Honorary Exhibitor YMCA Photographic Society) title on Vietnamese photographers including Vuong Quoc Kim, Hoang Quoc Tuan, Hoang Trung Thuy, and Le Hong Linh.