Young Vietnamese pianist Luu Hong Quang triumphed over 30 other competitors from Korea, Australia, China, and Russia to win the International Chopin Piano Competition in Sydney last week.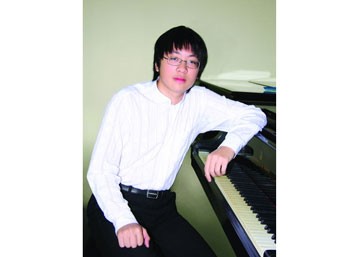 Pianist Luu Hong Quang
Luu Duc Anh, Quang's younger brother, won the second prize in the Classical Sonata Competition. Both contests were organized by the Sydney Eisteddfold.
Born in 1990, Quang was introduced to piano early. From 1996 to 2006 he studied at the Vietnam National Academy of Music.

He is now a student of the Australia International Conservatorium of Music (AICM) after winning a full scholarship offered by the AICM in November 2006.

He has won many international awards, including the Excellent Prize at the International Chopin Piano Competition held in Tokyo, the second prize at the Valtidone Piano International Competition in Italy in June 2008, and the first prize at the "Recital Award" organized by The Sydney Eisteddfod in June and August 2008.
Last December he was nominated to perform at the "Encore Program" organized by the New South Wales State education board at the Sydney Opera House.
He has given many recitals and played with symphony orchestras in Vietnam, Japan, Australia, and Italy.