Young Vietnamese pianist Luu Hong Quang has won the first prize at the Lev Vlassenko Piano Competition held in Brisbane in Australia from August 14-27.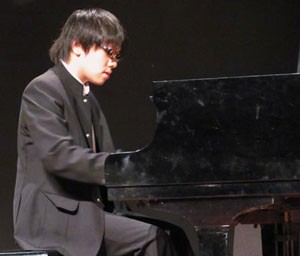 Pianist Luu Hong Quang
Quang won the competition on his rendition of the Piano Concerto No.1 in B-flat minor, Op.23 composed by P. Tchaikovsky.

Born in 1990, Quang was introduced to the piano, early in life. From 1996 to 2006 he studied at the Vietnam National Academy of Music. He is presently a student at the Australia International Conservatorium of Music (AICM) after winning a full scholarship offered by AICM in November 2006.

He has won many international awards, including the International Chopin Piano Competition in Sydney in 2009, the Excellent Prize at the International Chopin Piano Competition held in Tokyo, the second prize at the Valtidone Piano International Competition in Italy in June 2008, and the first prize at the "Recital Award" organized by The Sydney Eisteddfod in June and August 2008.

He has given many recitals and played with symphony orchestras in Vietnam, Japan, Australia and Italy including the 2010 Toyota Classics together with an orchestra from the Italian city of Florence at the Hanoi Opera House in October.

The Lev Vlassenko Piano Competition was established in memory of the late Professor Lev Vlassenko, the world-renowned international concert pianist and teacher.  The Competition seeks to encourage young pianists at the threshold of their professional lives to develop their performance skills, increase their public profile and prepare themselves for professional careers.

The competition is held every two years in Brisbane, Queensland, Australia.