Vietnamese-Belgian singer Pham Quynh Anh, who is well known for the song Bonjour Viet Nam (Hello Viet Nam), will tour her homeland for the first time this month.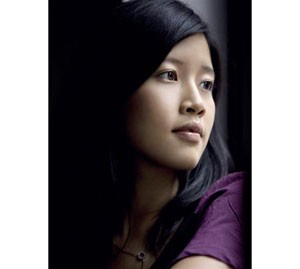 Vietnamese-Belgian singer Pham Quynh Anh
She will perform at the Eurocham Gala Dinner at Sofitel Plaza Saigon on November 14. After five days in Ho Chi Minh City, she will visit Ha Noi and Ha Long Bay.
Bonjour Viet Nam made the sweet-voiced singer popular among Vietnamese all over the world when it was posted on the Internet two years ago. The number about Viet Nam and overseas Vietnamese's nostalgia was written for her by Marc Lavoine, a famous French composer and singer.
After winning first prize at the 'Pour la gloire' (for the glory) music contest organized by RTBF, Belgium's Official French-Language Public Broadcaster, Ms. Anh signed a contract with Universal in 2002 and came in contact with big names in the music industry.
After singing Bonjour Viet Nam in 2005 she was chosen to sing J'espere (I hope) with Mr. Lavoine. She accompanied him on tours of France, Belgium, and Switzerland.
"My parents both come from Vietnam but they didn't know each other until they arrived in Belgium," the 21-year-old said in her video clip Bonjour Viet Nam.
"All the same, I do know a bit about Vietnam. Cooking at home is still Vietnamese most of the time. I can understand a few words in Vietnamese and my family used to perform traditional songs and folk dances during Lunar New Year (Tet).
"But I live and think like a Belgian. Anyway these two cultures are integral parts of my personality."