A special presentation of traditional costumes of the 54 ethnic groups of Vietnam will be held in Hanoi in November this year.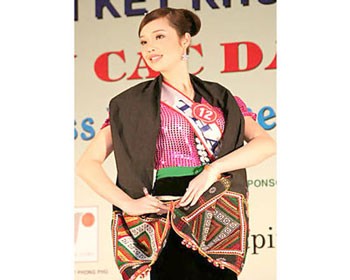 Traditional costume of the Thai ethnic minority group

The event is being organized by the Committee for Ethnic Minority Affairs and the Ministry of Culture, Sports and Tourism.
The organizers expect to attract around 250 Vietnamese male and female participants between 18 and 40 years of age, of minimum height 1.65m for male candidates and 1.55m for female candidates from cities and provinces across the country.
Participants will represent their ethnic group with their traditional costumes which will be accessorized with traditional necklaces, bracelets and earrings. The presentation will display their daily activities and also special ceremonies like weddings and folk festivals. The participants will demonstrate various performing skills and display all their inherent deep rooted culture.
The presentation will also be an opportunity to take stock of traditional costumes and ethnic groups of the country. According to experts, at least five ethnic groups have lost their native traditional costumes including the Xinh Mon, Pu Peo, Sila, Cong and Ruc ethnic minorities.
Experts from the Vietnam Ethnology Museum and the Institute of Ethnology will join the event presentation to assess the costumes.
Prizes will be awarded for "The best performance" and "Best interview".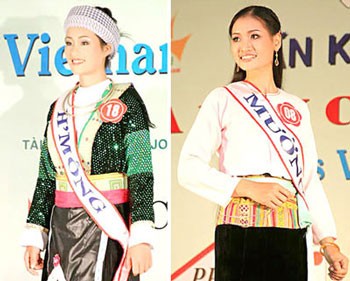 Traditional costumes of the H'mong ethnic group (L) and the Muong people (R)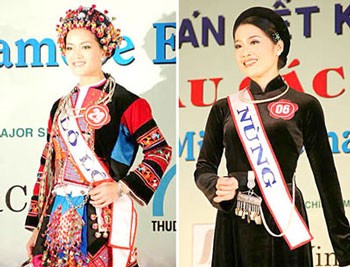 Traditional costumes of the Lo Lo ethnic group (L) and the Nung people (R)