The violinist Veronique Mathieu from Canada will perform for her first timne in the Vietnam National Academy of Music in Hanoi on May 26.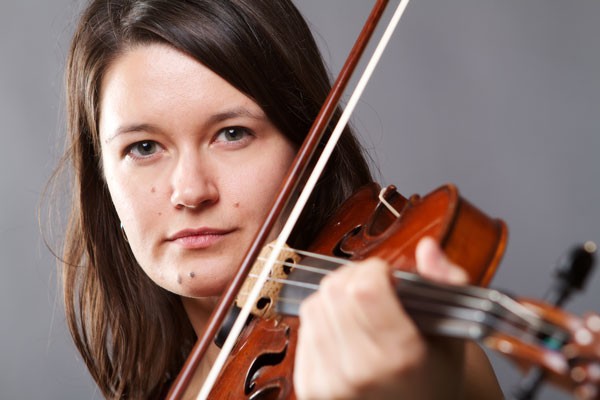 Canadian violinist Veronique Mathieu
It is part of the Canada -Vietnam cultural exchange, marking a special cooperation realtions between Canadian Embassy and the Vietnam National Academy of Music (VNAM).
Famous works by Canada & international composers such as A.Vivaldi, A.Prevost, N Milstien, C. Hatzis, G Wunsch, JM Leclair, F mendelsohn and G. Handel/JHalvorsen will be introduced by Veronique Mathieu & well-known artists of VNAM.
On May 27, she will teach students at the Vietnam national academy of music.
Mathieu has performed as a soloist and chamber musician in Europe, South Africa, South America and the United States. She has won awards at the 2012 Eckhardt-Gramatté Contemporary Music Competition and the 2010 Krakow International Contemporary Music Competition.