A Vietnamese singer, Dang Khoi, will be the sole foreign guest at the annual Korea Music Festival in the port city of Sokcho, which runs from August 11 to 15, it was announced August 10.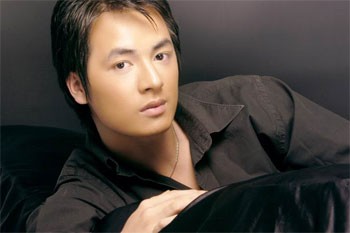 Dang Khoi will perform for the first time at the Korea Music Festival 2009 in Sokcho, South Korea, August 12.
Talking about the upcoming performance at the festival, the 26-year-old pop singer said that he would perform three Vietnamese songs, two R'n'B and one pop ballad.
A composer recently wrote a song for the occasion, he said.
"I have worked very hard practicing dancing, singing and also trying various demo recordings for the new song," Khoi added
On the two following days, Khoi will have some work sessions with the Korean stylist and photographers for photo shoots in the cities of Sokcho and Seoul.
He will arrive in Ho Chi Minh City on August 15 and quickly finish the final steps for his seventh album, set for release in September.
The Korea Music Festival is an annual event in South Korea. This year, the festival will feature performances by Girls' Generation, 4 Minute, F.T Island, Kara, 2AM, Wheesung, ShiNee and Moon Hee Jun (ex-member of the boy band G.O.D).
Performances at the four-day festival will be broadcast live on various Korean channels, including Comedy TV, Dramax and Y-Star TV.