The organization board of the Stockholm International Film Festival 2015 (SIFF) has officialy invited Vietnamese young director Phan Dang Di to join the jury of the festival.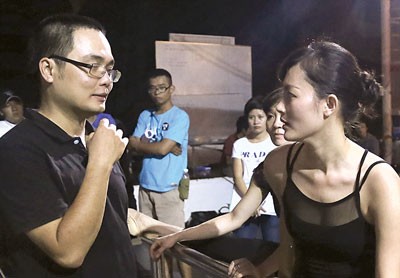 Young director Phan Dang Di (L) with his staff -Photo: SGGP
The SIFF was launched in 1990 and has become one of the leading film events in North European. It takes place every November and typically features about from100 to 200 films from more than 50 countries worldwide.
"Bi, Dung So" (Bi -Don't be afraid) - the first movie of director Phan Dang Di won Best first feature at the Stockholm International Film Festival in 2010 and his senior cameraman Pham Quang Minh earned the award for the best cinematography.
Director Phan Dang Di will present in Stockholm from November 9 to 17. His short film named "Big Father, small father and other stories" will be screened in the festival.