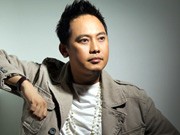 Fashion designer Vo Viet Chung

Designer Vo Viet Chung will follow up on his successful appearance at China's Silk Festival last month by attending a series of fashion shows in Australia and New Zealand from October 25 to November 11.


Chung will be taking 200 women's ao dai through the ages with him for what should be excellent publicity. It will also give him the opportunity to ascertain the commercial possibilities for his brand in Oceania.
"I want to be famous in the region," Chung said modestly. "Still, I won't forget my roots as Viet Nam is what gave me my present success."
At last month's Silk Festival, his "Mrs. Ba from Viet Nam" (Co Ba xu Viet) collection, comprising 15 outfits made of silk and Lanh My A (a rare traditional fabric), was voted one of the top five of the showcased collections from 30 of the world's leading designers.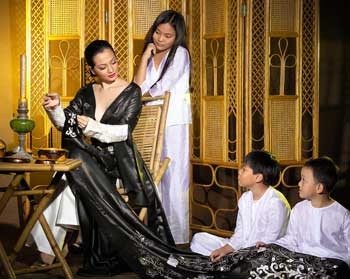 "Mrs. Ba from Viet Nam" collection
The kudos was enough to get two businessmen from Taiwan and Malaysia to invite him in as a partner in selling his merchandise and developing the Lanh My A fabric and brand.
After Chung returns from Australia and New Zealand, the two businessmen will follow to make the necessary preparations for their venture with their new partner.
Next year Chung will take part in the Milan fashion week in Italy, Paris in France and Sao Paulo in Brazil.
In July, Vo Viet Chung became the first Vietnamese designer to win an award from UNESCO for his part in preserving Vietnam's intangible cultural heritage through reviving and promoting Lanh My A.