Over 80 countries and territories together with 63 Vietnamese provinces and cities will participate in an international food festival in the southern coastal city of Vung Tau July 21-25, 2010, organizers said.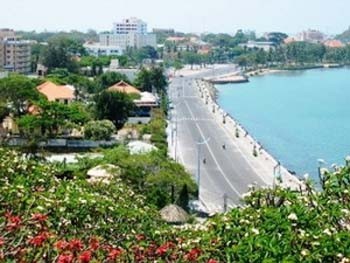 An international food festival will take place along a 3 km stretch of Back Beach in Vung Tau City July 21-25
The festival, said to be the ever largest hosted in Vietnam, will take place on a 3 km stretch from Thuy Van Beach to Back Beach.
The event will feature a festive atmosphere filled with specialty markets and food stalls. A host of other activities will also be offered including cultural festivities and kiosks.
The fair will offer visitors a chance to enjoy traditional dishes and drinks from around the world while learning about different cultures.
The organizing board hopes the festival will be recognized by Guinness World Records as the food festival held over the longest area. It also hopes the event will become an annual tradition in Vung Tau City.