A week of German film kicked off on Jan. 25 at Hanoi-based Goethe Institute stretching across 60 years of history.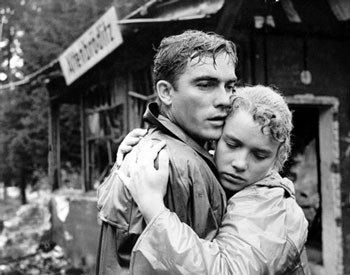 Week of German film will introduce to Vietnamese audience a series of pictures made in the 1940s-1950s.
Seven movies of the 1940s and 50s will be screened; "The Lost One"(1951); "Women's Destiny (1952)", "Sky without Stars (1955)"; "The Hooligans" (1956); " Berlin , Schonhauser Street " (1957); and "Different from Me and You" (1957).
The movies are among the most typical works that portray Germany and the lives of its people after World War II. They will be held in big cities to celebrate the "German Year" in Vietnam , said Marina May, from the Goethe Institute.
"German cinema has gone through remarkable milestones since the War for which the German Year in Vietnam is a retrospective opportunity. We will introduce a series of German films made in the 1940s-50s, including the most typical works that reflect German life and lifestyles," she said.
"The works were often shocking and inspiring to viewers at the time and played a part in defining a role for both East and West German cinema industries."
The event is part of a year-long celebration of German culture to mark the 35 th anniversary of the establishment of diplomatic ties between the two countries.
A movie will be screened at 7.30 pm every day until January 31 at the Goethe Institute, 56-58 Nguyen Thai Hoc Street . Tickets are available at the institute or by order on 3734 2251/52/53 or email info@hanoi.goethe.org.