Rock band Winfield will represent Viet Nam at the SUTASI Song Contest and Talent Search in Singapore on September 28.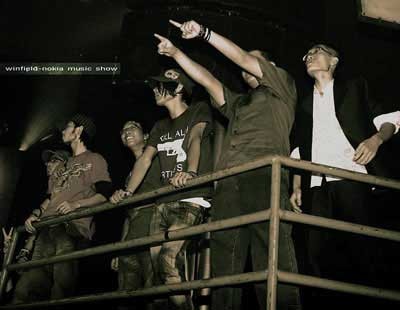 The rock band Winfield
The Vietnamese band will compete with 12 contestants from Japan, Korea, China and other countries in the region. Besides the cash prize, the winner who will receive the greatest number of votes via internet and call-ins will win a recording contract with Asia Sounds and become the label's sole band. The contest will be broadcast on V and MTV music channels. 
Winfield is very busy practicing for the international music contest. They will perform four songs composed by themselves that talk about real problems that they see in daily social life.
"There is no limit to the music and languages of songs. We want to introduce Vietnamese music to audiences in the Southeast Asia and in the world" said a member of the band.
Winfield won a prize at the Hat cho niem dam me (Singing for the passion) music contest organized by Nokia and Tuoi Tre Newspaper in March. After coming back from the Sutasi contest, the band will release their first album and a video clip.
Winfield has six members: vocalists Nguyen Quoc Dung (22) and Van Trong Nghia (23), students of Hong Bang University and VSIC Computer School  in Ho Chi Minh City; guitarist Nguyen Nhat Doan (23) of the Children's Cultural House of the Districts 12; bass guitarist Luong Nguyen Khuyen (22), student of the HCMC University Architecture; keyboard player Tran Ngoc Bao (22), student of NIIT Information Technology School; and drummer Phan Hai Quang (22), a personnel of the Central Press Publishing office.
Asia Sound is a talent management, television production and event broadcasting company with offices in Melbourne, Singapore, New York and Los Angeles.  It is led by Colleen Zulian, its President and Chairman, who has more than 25 years experience in the music industry.
"The purpose of SUTASI is to find the best singers and songwriters in Asia and then to provide the resources to market them on a global stage while also encouraging, nurturing and developing that talent," says Ms. Zulian.