The wooden artifacts include Buddha statues, altars, ancestral tablets, incense-tables, parallel sentences, and decorations. The exhibiton aims to honor talented artisans; present traidtional culture, customs, manners, etiquette and religion.
Vietnam has a long-standing tradition in wood carving dating back to the Dong Son civilisation (over 2,000 years ago). The Le and Nguyen dynasties (17th-19th centuries) was the golden era for the art of wood carving in the country.
The display runs till November.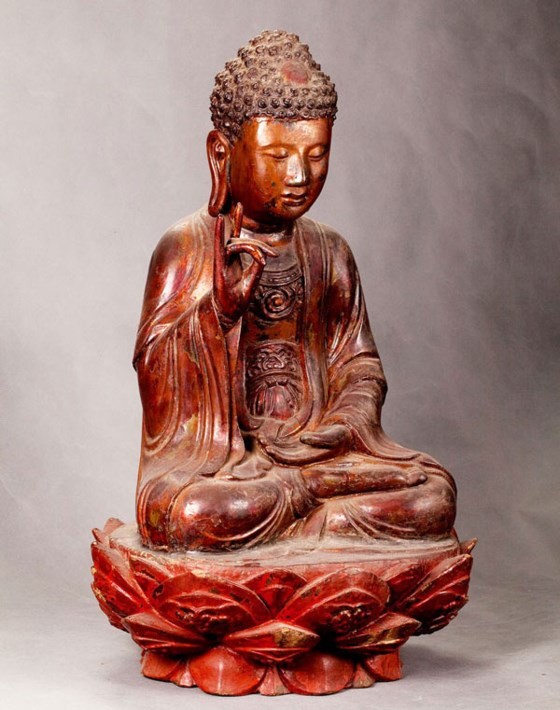 A Buddha statue
Tags: