The UK's Kila Kella will treat Vietnamese hip-hop fans once again with a beatboxing performance at the Hype festival in Hanoi on April 10 and Ho Chi Minh City on April 11.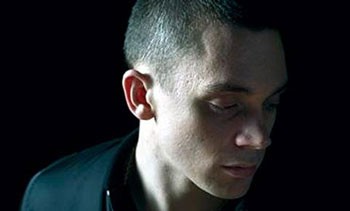 Beat boxer Kila Kella
It will be the world-champion's second visit to Hanoi.
In July last year, Kila Kella performed alongside UK drummer Andy Knowles from Franz Ferdinand and DJ Skeletrik. The high-energy show astounded audiences with the artists' talent and charisma.

Born in Billingshurst, West Sussex in 1979, Kila Kella has been a fan of hip-hop since he was a young boy.

Steeped in hip-hop tradition, the performer's aim is to broaden beatboxing, a form of vocal percussion which primarily involves the art of producing drum beats, rhythm and musical sounds using one's mouth, lips, tongue, and voice. The genre takes the concept of traditional music in a whole new direction.

Kila Kella's latest album, "Elocution," was released in late 2005 and has been championed as the best crossover album to date.

In addition, Australia's most in-demand Drum and Bass DJ, Q-Bik will also join the Hype festival.
Representing Vietnam will be MC Gramsci, DJ Tri Minh, Polo, JC, the Props and Hanoi Bossa Nova.
Striker Nam the Man (Nguyen Hoai Nam) will be making a special appearance at the event as well. He will showcase his skills as the world's top football freestyler. NAM is the current European Champion as well as the current All Ireland Champion.
His shows are visually spectacular and guaranteed to leave audiences in awe of his amazing skills.
Tickets for the Hype festival are available at the American Club on Hai Ba Trung Street in Hanoi and the Fuse Club in Ho Chi Minh City's District 1. Tickets cost VND150,000-250,000 (US$7.50-12.50).