An exhibition featuring 148 photos taken by 15 world-renowned photographers opened in Ha Noi on December 11.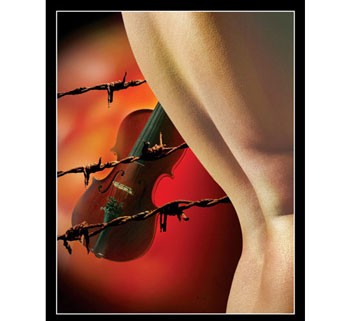 A photo titled "Music of life" by Madhu Sarka
The photographers, recognised by the Federation of International Art Photography (FIAP) as masters of the craft (Master FIAP), hail from 13 countries and territories worldwide.
The week-long exhibition offers a chance for Vietnamese photographers and non-photographers alike to gain an appreciation of a variety of styles of international contemporary art photography, and to chart the trends within this art form, said Chu Chi Thanh, President of the Vietnam Photographers' Association, adding that it also represents Vietnam's desire to strengthen its cultural and artistic links with the rest of the world.
During their stay in Vietnam , the Master photographers plan to conduct a fact-finding tour to Ha Long Bay, where they will vote for the area to be recognised as one of the new seven natural wonders of the world.
On December 13, they will meet with their Vietnamese colleagues and students from art schools in Hanoi .
There are currently less than 100 photographers in the whole world who have been bestowed with the title of Master FIAP.