The Denmark-Vietnam Culture Development and Exchange Fund runs an annual competition for talented young Vietnamese with a passion for the arts. This year the challenge is to write a song better than anyone else.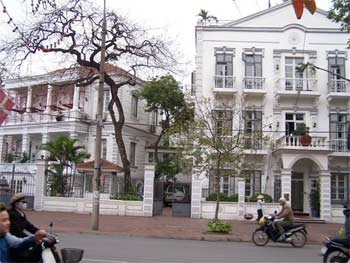 The Embassy of Denmark in Ha Noi
The contest is open to Vietnamese musicians up to the age of 35, who can submit songs they wrote but which haven't been performed in public.
Entries must be sent to the Danish Embassy, 19 Dien Bien Phu Street, Ha Noi by November 7. Vietnamese and foreign judges will choose three for the final, the winner of which will get a one-week trip to Denmark.
The top entries will be performed in a special concert organized by the Embassy of Denmark at the Ha Noi Opera House on December 8 to celebrate 35 years of diplomatic relations with Viet Nam.
Established by the Danish Embassy, the Culture Development and Exchange Fund supports contemporary artists and cultural performances in Viet Nam and cultural exchange activities between Denmark and Viet Nam.