A traditional worshipping ceremony, known as the Xa Tac Offering Rituals was held at Hue ancient capital in Thua Thien-Hue province by the Hue Monuments Conservation Center, on March 22.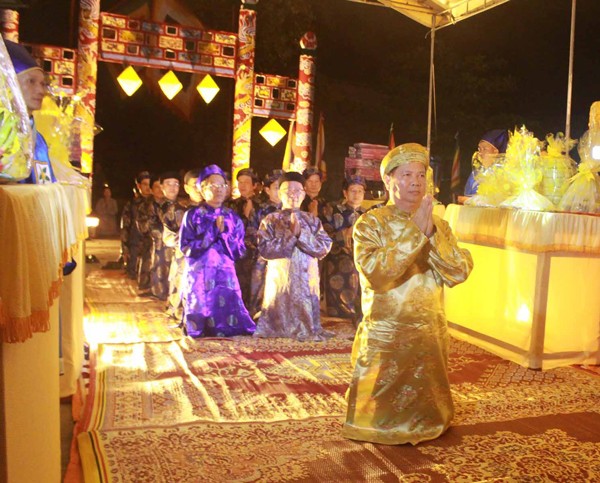 Vice chairman of the People's Committee of Thua Thien-Hue Province, Nguyen Dung at the Xa Tac offering ritual (Photo: Sggp)
The time-honored ritual was organized as it would have been hundreds of years ago, aiming to honor the God of Land (Xa) and the God of Grains (Tac), as well as to pray for the prosperity of the country. People gathered at the Xa Tac Platform to pray for national peace, safety for the people, health, wealth and a good harvest.

Many dynasties from Dinh, Ly, Tran, Le and Nguyen considered the Xa Tac Devotion Ritual as an important event and held it every year in the spring (during the second month of the Lunar year).

In 1806, the Gia Long King ordered the establishment of the Xa Tac esplanade to the west of the Hue Imperial Palace in Thuan Hoa Ward, now Hue City, as a place to worship the soil and rice gods.

The royal ritual was revived for the fist time in 2008 and then is held annually.