Yen Tu Festival, which is one of the biggest festivals in the northern region, kicked off from the Trinh Pagoda in Uong Bi Town in the northern province of Quang Ninh on February 18--the ninth day of Lunar Year.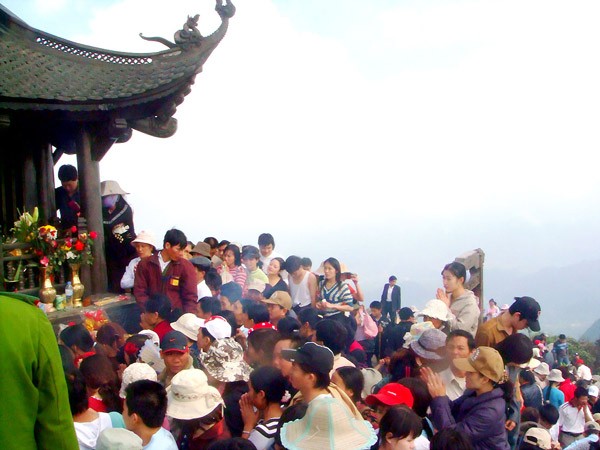 People praying at the Dong Pagoda on Yen Tu Mountain in Quang Ninh Province (File Photo: SGGP)
On the occasion, the People's Committee of Quang Ninh Province hosted a ceremony to receive a certificate recognizing Yen Tu Pagoda as a special national relic site.
The Yen Tu Festival kicked off with colorful ceremonies, worship and prayers for prosperity and peace.
The exotic lion dance and music performance also took place for the reappearance of the spirit of King Tran Nhan Tong who abdicated in favor of his son, 700 years ago.
After abdicating, the King entered the Yen Tu Pagoda where he founded the Truc Lam Yen Tu--a Vietnamese Zen Buddhism religion, and become a devout Buddhist.
The Festival will last three months of the spring season and is expected to receive more than three million visitors.