Ms Nguyen Ngoc Tu will receive the Southeast Asian Writers' Award (SEA Write) for her outstanding contribution to Vietnamese literature over the last ten years. The award ceremony will take place in Thailand in October.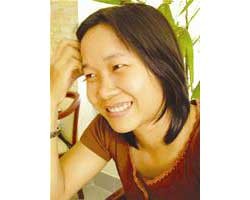 Writer Nguyen Ngoc Tu
A booklet of short stories entitled Canh Dong Bat Tan (Unending Field) and a short story themed "Cuoi mua nhan sac" (A faded Beauty) by Ms Tu were translated into English and sent to the Viet Nam Writers' Association to complete procedures for the award.
The award has been presented annually since 1979 to poets and writers in Southeast Asia by the king of Thailand. The winner will receive a certificate of merit and US$2,200.
Ms Tu is the first young writer in Viet Nam to receive this award. More than 10 Vietnamese have won the award. The first Vietnamese writer to be honored was the famous poet To Huu. Other well-known recipients include Huu Thinh, Insara, Le Van Thao, Ma Van Khang, Nguyen Khai, Bang Viet, and Do Chu.
Last year, writer Tran Van Tuan, deputy editor in chief of Sai Gon Giai Phong Newspaper, received a SEA Write for his book Rung Thieng Nuoc Trong (Holy Forest, Pure Water).