About 355,000 candidates from across the country gathered at exam venues to complete formalities to sit in the next phase of University Entrance Exams on July 15.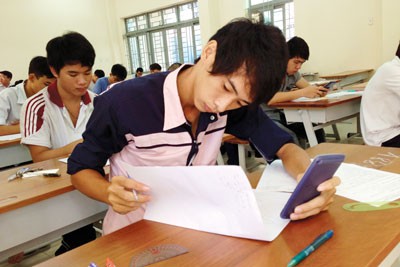 Candidates in the first phase of University Entrance Exams (Photo: SGGP)
In Ho Chi Minh City, 22 colleges with 117 exam venues will allow 141, 000 candidates to take part, including 20,000 students for Cao Thang Technical College; 19,000 for College of Foreign Economic Relations; 18,200 for College of Finance and Customs; and 15,000 for College of Industry & Trade.
According to the Ministry of Education and Training, universities will complete all markings by July 31, and colleges by August 5, after which results will be announced via related websites.