Education Publishing House has launched a book titled 'Historical Evidence of Vietnam's Sovereignty on Paracel and Spratly Islands'.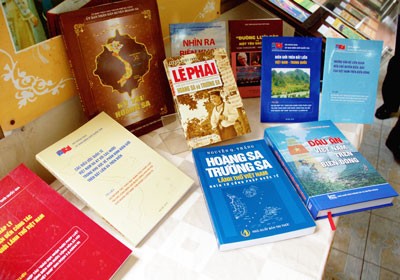 (Photo:SGGP)
This book is a collection of scientific research conducted by author Han Nguyen Nguyen Nha during the last 40 years.
Han Nguyen Nguyen Nha researched and put together many documents on Vietnam's Sovereignty over the Islands, both from within the country as well as from museums abroad, which included many historical documents and ancient maps.
Professor Phan Huy Le, Chairman of Vietnam Historical Science Association, said that this book is a serious scientific research study, based on extensive documentation. He hoped that through this book, the contents on Vietnam's Sovereignty over the islands will be taught to High School students.