Ho Chi Minh City's Department of Education and Training announced on Friday that it welcomed congratulation e-cards on the Vietnamese Teacher's Day instead of expensive flower baskets, aiming at saving budget.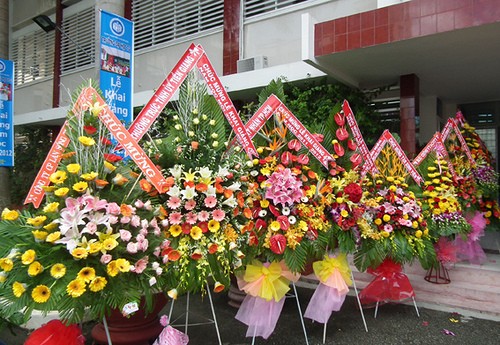 Million dong flower baskets sent to the Ministry of Eductaion and Training every year waste money in reality.
The department said in the announcement that congratulation e-cards were fully meaningful for teachers.
Several days ago the Ministry of Education and Training also said that it would not receive guests and flower baskets on the Vietnamese Teacher's Day in order to saving money for organizations.
Every year thousands of delegations come to the ministry and departments of Education and Training nationwide to congratulate teachers with flower baskets worth VND1,000,000 million (US$ 45) each.
The ministry said that it respected feeling and emotion of organizations and individuals, however, sending million dong flower baskets wasted national budget and money of private organizations.