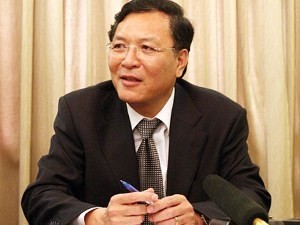 Minister of Education Pham Vu Luan
The Minister of Education will hold an online meeting with the general public via the government website on March 7, announced the government office.
The online talks will focus on improving education and training at all levels; preferential policies for education in distant and disadvantaged areas; and remedying overly ambitious targets and wrongdoings in examinations.
In addition, Minister of Education Pham Vu Luan will provide valuable information on the University Entrance Examinations for the academic year in 2012.
The online meeting will be broadcast on television via VTC1 and VOV channels.