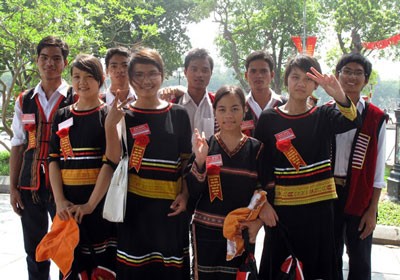 Students from ethnic minority groups will enjoy a special treatment in testing
Under the new regulation of the Ministry of Education and Training taking effect on next March 22, two students of the ethnic minority groups went straight from junior high school to senior high school.

Both students belong to ethnic minority groups with a few people; accordingly they got an exceptionally special treatment.
In addition to the two students, students of ethnic minority groups will enjoy special treatment such as plus 1, 2 , 3 marks to the entrance tests into senior high  schools.

The ministry stipulates that maximum plus mark is five that will be added into students' total qualifying scores and there is no zero mark in student performance quotas.

Junior high school will recruit students while senior high school will combine three forms including testing, recruiting and testing-recruiting.