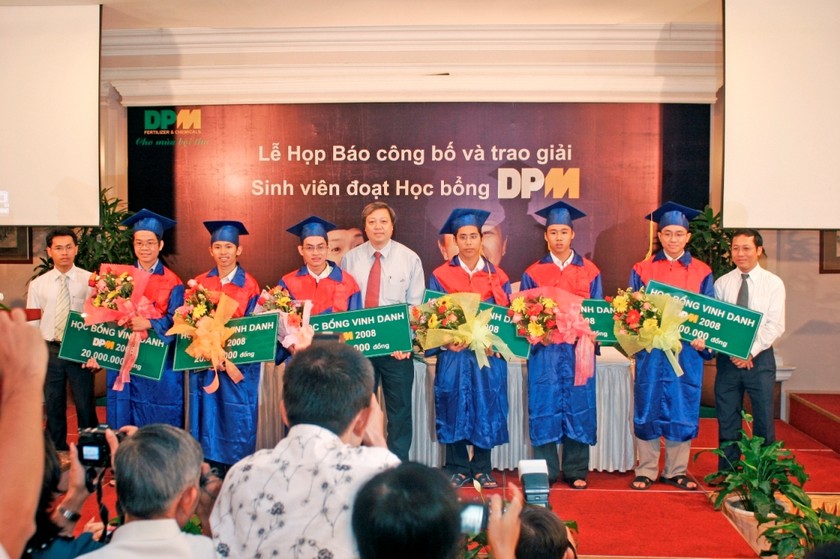 Excellent students  receive scholarships  in the granting ceremony ( Photo: Tuyet Van)
Petrovietnam Fertilizer and Chemical Joint Stock Company (PVFCCo) has awarded 37 university students scholarships worth a total of VND700 million (US$41,237).
The scholarships, awarded on November 25, are part of PVFCCo's commitment to helping the community. The scholarships will be offered annually to the year's best students.
In addition to receiving financial help, students will be offered positions at company with attractive salaries once they graduate. They will also have the chance to pursue studies in a foreign country.
This year, the first year of the scholarship program, the 37 recipients all received top marks in either a university entrance examination or a graduation test.

Website of the company:
www.dpm.vn