The Director of Ho Chi Minh City Department of Education and Training (DOET) affirmed that the school tuition fees would not increase in public institutes and would remain stable in private institutes in the academic year 2011-2012.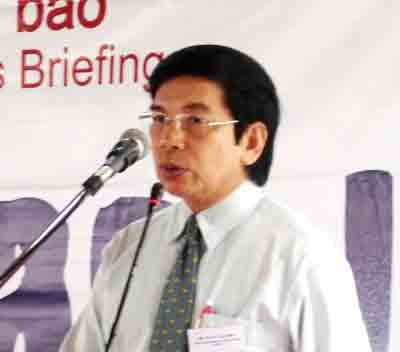 Huynh Cong Minh affirms HCMC will not to hike tuition fee. (Photo:U.Phuong)
Speaking at a press conference in the city on April 22, Huynh Cong Minh, the director of DOET, said that the education sector would make all efforts to provide enough classes and reduce overcrowding of classes.
The city has constructed two more high schools in district 6 and Binh Tan district. The numbers of students in a class in first grade are 40 and in the sixth grade, there are 45. However, many immigrants to the city are causing extra pressure on the education sector; for instance, the number of six year olds entering school in 2009 was 97, 872 but in 2011 they have increased to 102,119.
Talking to Sai Gon Giai Phong newspaper, Huynh Cong MInh said the authorities would encourage private institutes not to hike school tuition fees. Parents should also be selective of schools and send their children to schools that offer reasonable fee levels that suit their financial condition as well as the education quality they wish their child to acquire.