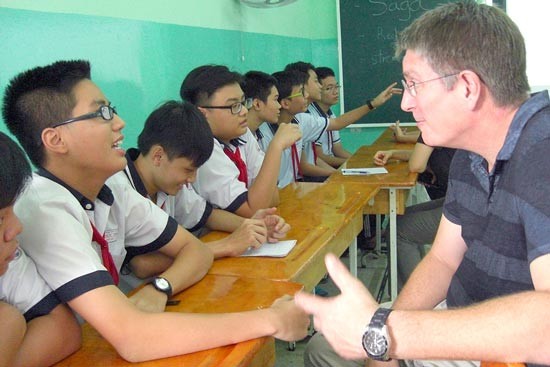 (Photo: SGGP)
A 35 strong team of Microsoft yesterday arrived in Duc Tri Junior High School in Ho Chi Minh City's District 1 to provide IT training courses to teachers.

Additionally, they introduced newly advanced technologies and usefulness of new program Office 365.
Moreover, they talked about IT career to vocationally orient students' future career.

Duc Tri Junior High School is the first state school in HCMC which applied Office 365 in managing and teaching IT to students.