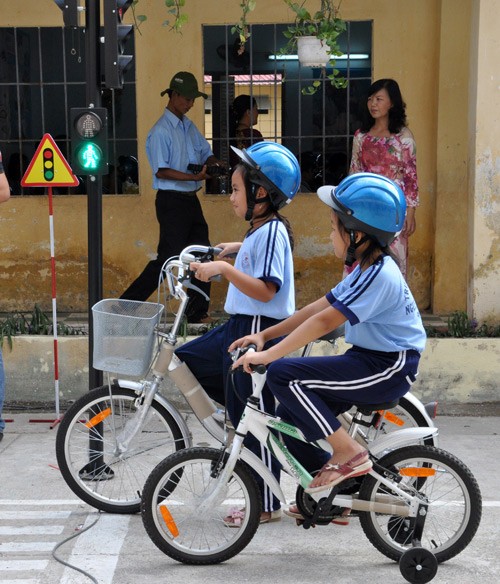 Young children being taught early in the importance of wearing helmets while driving
The Ministry of Education and Training in Vietnam plans to launch a model programme for training of traffic safety regulations in schools in five provinces and cities across the country in 2012.
Inspectors from the ministry will be delegated to check and supervise   implementation of the traffic safety training programme in community educational institutions, colleges and universities in the designated five provinces and cities.
The ministry is also looking into traffic safety education for high school students and beginners at community educational facilities in provinces.
In addition, the ministry will provide training to managers and lecturers at community institutes in Hanoi and Ho Chi Minh City as well as increase knowledge of traffic safety at the pedagogy university for final year students who conduct citizenship education lessons, as traffic safety is a vital lesson in citizenship education.