Inspectors from the Ministry of Education and Training will check the enrollment rate at 25 colleges and 10 universities around the country to ensure they do not take in more students than permitted.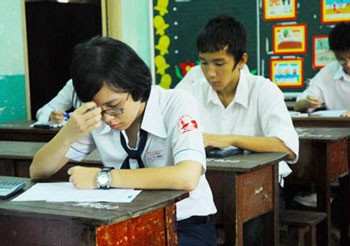 Students take part in the 2009 university entrance exam (Photo: SGGP)
The colleges and universities chosen for the exercise that will last from November 25 to December 20 are mostly private.
Earlier, the Ministry of Education and Training fined the newly-established Phan Thiet University VND60 million (US$3,366) for admitting more students than allowed.
It also ordered the university to take disciplinary action against officials responsible for this.