Experts from Mitsubishi will train final-year students at the Institute of Nuclear Engineering and Environmental Physics in nuclear power plant technology starting this year.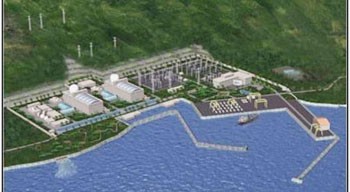 An artist's impression of a nuclear power plant which will be built in Ninh Thuan Province (Photo: EVN)
The Hanoi University of Technology, which runs the institute, signed an agreement January 26 with the Japanese company to set up a curriculum in pressurized water reactor technologies.
Mitsubishi has also instituted a scholarship worth US$6,000 annually for budding nuclear scientists.
The National Assembly approved last November the construction of Vietnam's first nuclear power plant in the central province of Ninh Thuan in 2014.