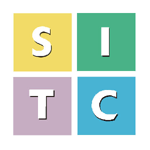 The logo of SITC
As many as 24 language training centers have agreed to receive students of the Singapore International Training Consultancy (SITC), which closed down two weeks ago.
Among them, Maple Leaf Joint Stock Company and the Asia – Europe Language Training Center will admit 1,500 and 500students, respectively.
Many other schools promise to help these students until the SITC makes compensation.
Besides, some schools in Ho Chi Minh City agree to reduce the tuition in half or completely for the victimized students.