Against all odds, teacher Nguyen Ngoc Ky has triumphed in his career as an educator. Despite not having the use of his arms, Ky has been an inspirational role model by showing his students that anyone can overcome adversity.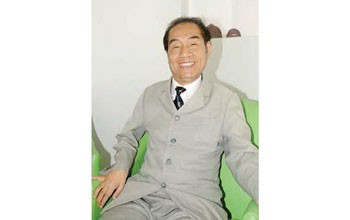 Teacher Nguyen Ngoc Ky
Teacher Ky suffered a severe illness as a child and lost the use of his arms at the age of four. Undeterred, he was determined to become a good student and taught himself to write with his feet.
Relying only on his legs, Ky could soon perform almost all daily activities independently.
For his tenacious spirit, Nguyen Ngoc Ky received medals of honor from the late President Ho Chi Minh in 1962 and 1963. Three decades later, he was granted the title of "Meritorious Teacher" in 1992.
Teacher Ky was born in 1947 in the northern province of Nam Dinh. After graduating from the faculty of philology at Hanoi General University in 1970, he returned home to teach and moved to Ho Chi Minh City in 1994.
As a member of the Vietnam Writers' Association, he has also released many books and collections of poems such as Nhung nam thang khong quen or Toi di hoc (Unforgettable years or I went to school), Chu nhen du dua (Swaying spider), and Qua bi ky la (The miraculous pumpkin) to name a few. Most of his works are written for children.